Purple Leaf offers a variety of bases. So which base is suitable for your umbrella?
Firstly, the most accurate way is to check the product page description.
Universal Bases: We have two types of umbrellas, single-top umbrellas and double-top umbrellas. Whether it's a single-top or double-top umbrella, you can use the base8 with wheels, base7 for in-ground installation, and base-TB with an iron plate. In other words, these three bases are universal. Please note that in the case of double-top umbrellas, the SKUs ZYLRR13, ZYLRS12, and ZYLRRC1013 cannot be used with the base8 with wheels.
Single-Top Umbrellas:
Generally, they use ZY04BSSBL-150, regardless of the size.Sydney Umbrella is a bit special. Although it is a single-top umbrella, it requires the base for double-top umbrellas.
Double-Top Umbrellas: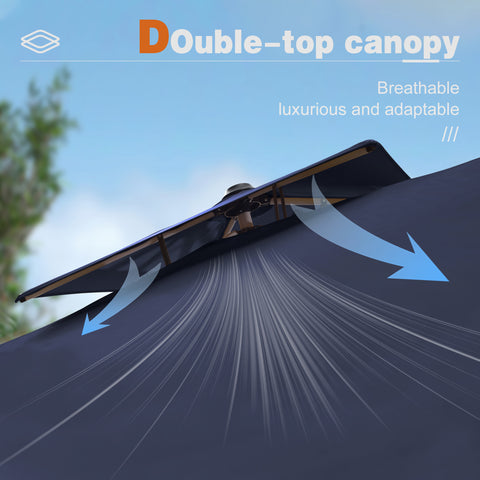 For small-sized ones, use base1.
For medium-sized ones, use base5.
For large-sized ones, use base6 or ZYCJBASE-150NEW.
Basic principle: For umbrellas suitable for large sizes, if you want more stability, you can also purchase a base of a larger size for a small-sized umbrella. However, using a base of a smaller size for a large-sized umbrella will make it unstable. In other words, you can buy a bigger base but not a smaller one.
Of course, the base for a single-top umbrella cannot be used for a double-top umbrella. However, as mentioned earlier, the universal bases mentioned above, except for the largest size that cannot be used with the base with wheels, can be used with other umbrellas.